BRAZEN Brewing Co.
SERVING BOLD BEER IN FORT ROUGE
Brewers of quality local craft beer in Winnipeg, Manitoba with diverse brewing styles including Haze Bomb! Juicy Pale Ale.
Building on Kristján Kristjánsson's vision for brewing the highest quality beer to playfully pair with food, and providing the highest quality products for the Winnipeg market, Brazen Brewing Company continually develops new beer styles.
The beer and food menu is fun, playful and never taken too seriously to stop exploring new areas where the food and beer can go.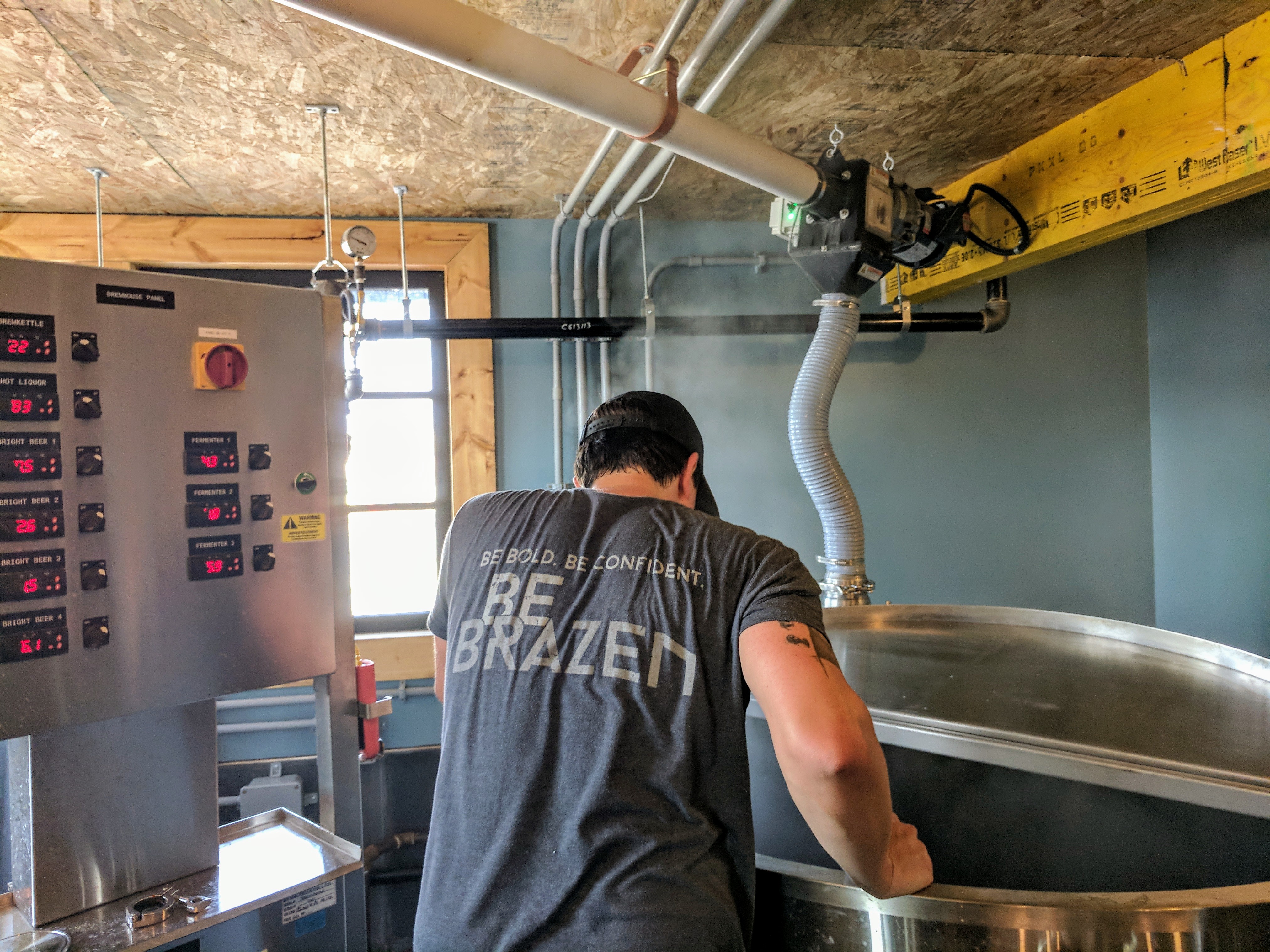 GOKSTAD IPA
JARPUR Amber ALe
Steel cut Blonde
Haze BOMB! Juicy Pale Ale
SEASONALS
Raspy The Red Beard – Raspberry Wheat Ale
Floki's Conspiracy Dry-Hopped Philly Sour
OTRA CERVEZa
Brazen Blueberry AleA
German Beers
5 German Beers by Brewmaster Bernard Wieland!
     German Pilsner Style Bier
     Vienna Lager Style Bier
     Roggenbier
     Dortmunder
     Dunkelweizen
SEASONALS
KRAVEN' BRAZEN – CEREAL BOWL CHALLENGE – DBL CHOC ROBUST PORTER